PAY $0 ON YOUR NEXT INSTALL - USE PROMO CODE: FREEINSTALL

FREE standard shipping

1. Choose a Mayvenn Certified Stylist
We've partnered with thousands of top stylists around the nation. Choose one in your local area and we'll pay the stylist to do your install.
2. Buy Any Three Bundles or More
This includes closures, frontals, and 360 frontals. Risk free — your virgin hair and service are covered by our 30 day guarantee.

3. Schedule Your Appointment
We'll connect you to your Mayvenn Certified Stylist and book an install appointment that's convenient for you.
Who's doing my hair?
Our Certified Stylists are the best in your area. They're chosen because of their top-rated reviews, professionalism, and amazing work.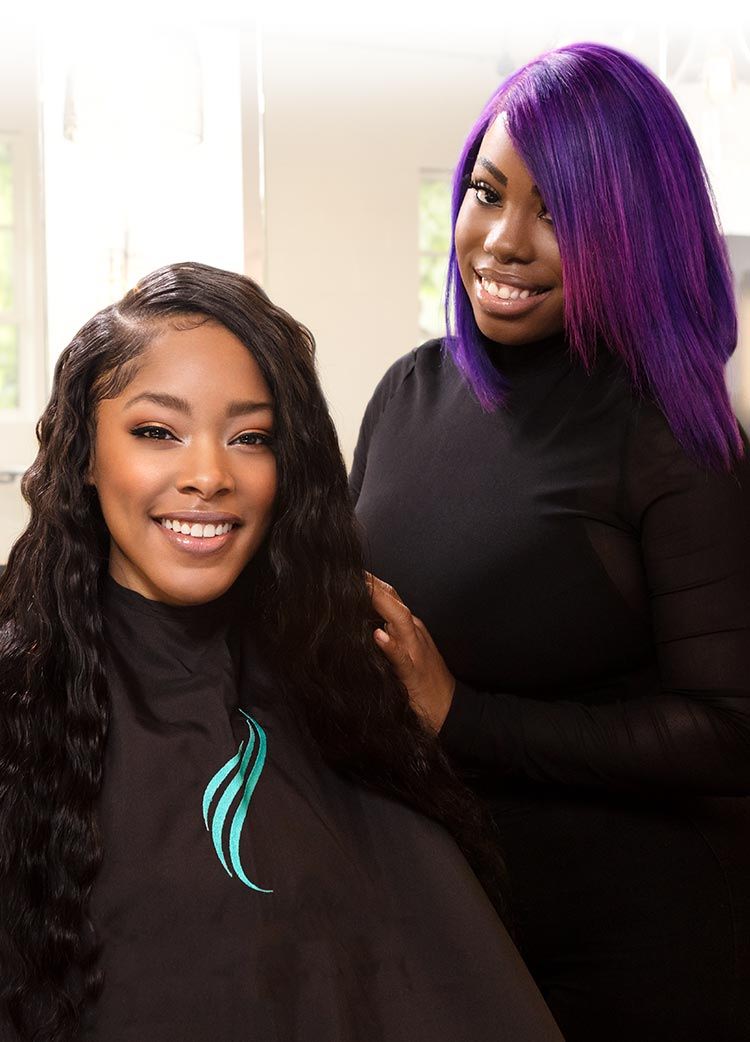 Quality-Guaranteed Virgin Hair
Our bundles, closures, and frontals are crafted with the highest industry standards and come in a variety of textures and colors.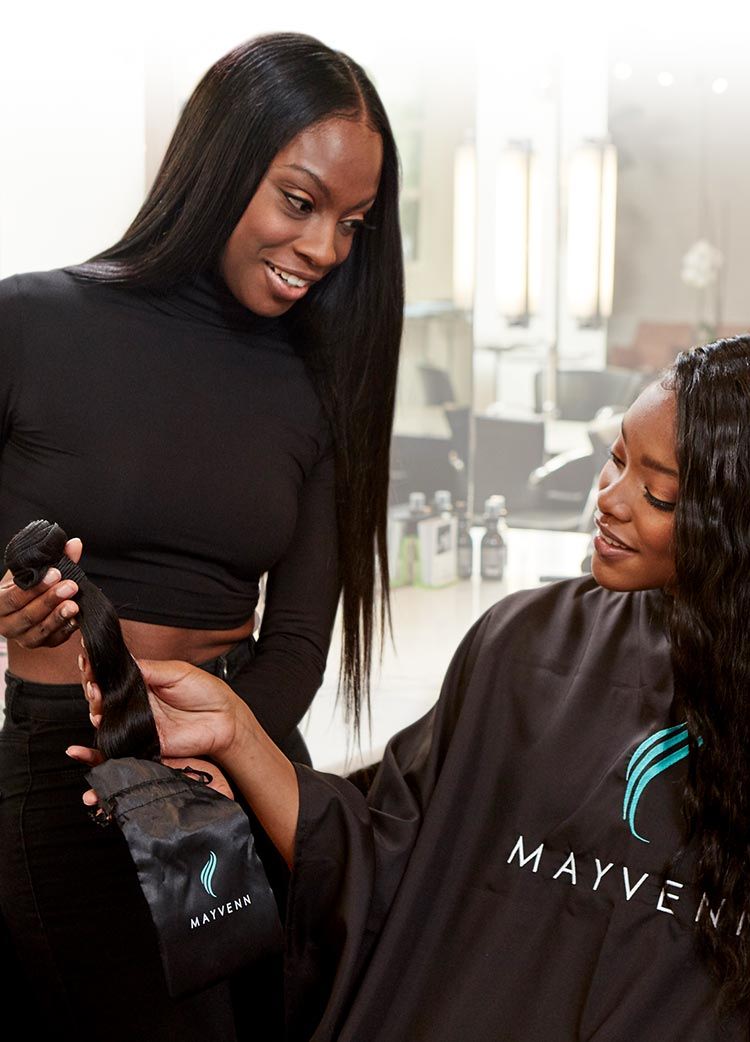 #MayvennFreeInstall
Showcase your new look by tagging #MayvennFreeInstall
Frequently Asked Questions
Who is going to do my hair?
Mayvenn Certified Stylists have been chosen because of their professionalism, skillset, and client ratings. We've got a network of licensed stylists across the country who are all committed to providing you with amazing service and quality hair extensions.
What kind of hair do you offer?
We've got top of the line virgin hair in 8 different textures. In the event that you'd like to switch it up, we have pre-colored options available as well. The best part? All of our hair is quality-guaranteed.
What happens after I choose my hair?
After you choose your hair, you'll be matched with a Certified Stylist of your choice. You can see the stylist's work and their salon's location. We'll help you book an appointment and answer any questions you may have.
Is Mayvenn Install really a better deal?
Yes! It's basically hair and service for the price of one. You can buy any 3 bundles (closures and frontals included) from Mayvenn, and we'll pay for you to get your hair installed by a local stylist. That means that you're paying $0 for your next sew-in, with no catch!
How does this process actually work?
It's super simple — after you purchase your hair, we'll send you a pre-paid voucher that you'll use during your appointment. When your stylist scans it, they get paid instantly by Mayvenn.
What if I want to get my hair done by another stylist? Can I still get the free install?
You must get your hair done from a Certified Stylist in order to get your hair installed for free.
Mayvenn is More than a Hair Company
It's a movement

Top-Notch Customer Service
Our team is made up of hair experts ready to help you by phone, text, and email.

30 Day Guarantee
Wear it, dye it, even cut it! If you're not satisfied we'll exchange it within 30 days.

100% Virgin Hair
Our hair is gently steam-processed and can last up to a year. Available in 8 textures and 5 shades.

Certified Stylists
Our stylists are chosen because of their industry-leading standards. Both our hair and service are quality guaranteed.
We're Changing The Game
Founded in Oakland, CA • 2013
Contact Us
Have Questions?
We're here to help